2012 Block E Red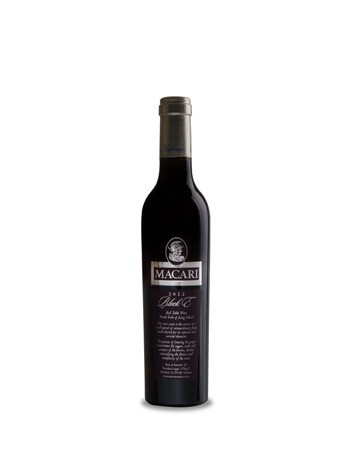 Wine Specs
Varietal
Merlot, Cab Franc, Cab Sauv, Viognier
Appellation
North Fork of Long Island
Fermentation
Ice wine style - frozen indoors
Bottling Date
April 15, 2014
Deep amber in color, this beautiful dessert wine is well balanced with an elegant, long finish. Made from 44% Merlot, 25% Cabernet Franc, 21% Cabernet Sauvignon, and 10% Viognier. The wine was produced in the ice wine style in which the grapes are pressed while frozen, yielding extremely concentrated juice high in sugar, flavor as well as acidity.
Wine Specs
Varietal
Merlot, Cab Franc, Cab Sauv, Viognier
Appellation
North Fork of Long Island
Fermentation
Ice wine style - frozen indoors
Bottling Date
April 15, 2014
Wine Profile
Tasting Notes
Tomato leaf, chutney and strawberry jam, orange peel with a long, elegant finish.
Winemaker Notes
44% merlot, 25% cabernet franc, 21% cabernet sauvignon, 10% viognier
Product Reviews
christina staib
(Apr 29, 2018 at 2:18 AM)
ive been waiting for this to come back out it was the best wine ive ever had I haven't seen it for like 4yrs and finally its back im going there for my bday and hopefully they'll still have it I want case thank you forhaving this agian
EdyJurgy
(Mar 30, 2020 at 3:38 PM)
Real Progesterone Visa No Physician Approval Store http://cialibuy.com/# - Cialis Cephalexin 500 Mg And Alcohol cialis no prescription Canadian Parmacy
MatTauh
(Apr 14, 2020 at 2:53 AM)
Levitra Au Canada https://buyciallisonline.com/# - Cialis Levitra Controindicazioni buy cialis online in usa Acheter Viagra Ligne France
MatTauh
(Apr 18, 2020 at 8:31 AM)
Cialis Sans Ordonnance Suisse https://abcialisnews.com/# - Cialis Viagra Online Miglior Prezzo Cialis Order Generic Cialis